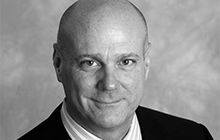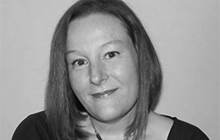 Avery Dennison announced two promotions within the Materials Group North America (NA). Bill Podojil has been promoted to senior business director, Graphics Solutions, and Carolyn Polanski, has been named director, marketing communications,Materials Group NA.
Podojil will lead a team of six in developing growth and market share strategies for the Graphics Solutions business segment. He will report to Darrell Hughes, vice president and general manager, Materials Group NA, and serve as a member of the group's sales leadership team.
"Under Bill's leadership, Graphics Solutions has delivered steady growth over the last two years," said Darrell Hughes, vice president and general manager of Materials Group North America. "Bill is a strong asset for Avery Dennison and I look forward to his continued strategic direction."
Podojil brings 19 years of Avery Dennison experience to this role. Most recently, he served as sales director for Graphics Solutions. He previously served as transportation OEM segment director for Graphic Solutions and as global director of the Avery Dennison Automotive Solutions business.
Polanski will lead a team of four in creating and executing results-driven marketing communication strategies for the Materials Group NA, which includes Graphics Solutions and Label and Packaging Materials.
Prior to this new role, Polanski was marketing communications senior manager, Graphics Solutions NA. Prior to joining Avery Dennison in 2014, Polanski held marketing leadership positions at the Progressive Corporation. She brings 20 years of marketing experience to her new role.
Both Podojil and Polanski will both continue to be based in Mentor, Ohio.